Hailstorm Damage and Residential Insurance Claims
Chad Robins

General Adjuster & Professional Loss Consultant
It can be shocking just how much damage a hail storm can do in a short period of time. From shredding your siding, screens, and landscaping to putting holes and dents in your roof and HVAC unit, hail stones can cause damage ranging from obvious to invisible. Even a mild hail storm can cause subtle dents, dings, and cracks that go unnoticed to the untrained eye. Rather than run the risk of leaks and structural damage arising months or years down the road as a result of undetected damages, it is best to call in experts to perform a careful examination and testing immediately after a hail storm event – even a mild one.
We recommend bringing in a trained team of professionals to assess and evaluate your damages so you're ready when the insurance company sends in their insurance adjuster. At Goodman-Gable-Gould/Adjusters International,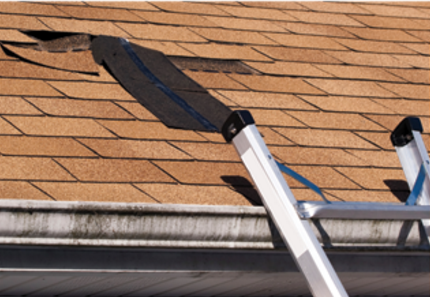 our public adjusters are trained to inspect roofs, siding, windows, doors, casings, vents, HVAC units, and exposed outdoor property and to make sure the insurance company's adjuster doesn't miss any details. We understand homeowners insurance policies inside and out and know based on decades of experience the full extent of what to look for when it comes to hidden damages.
---
Our experts are by your side to:
Perform a thorough inspection of the hail damage to your home.
Document every detail of your loss.
Call in outside experts if needed to prove the full extent of your hail damage claim – usually at no additional expense to you.
Accompany the insurance company's adjusters on their inspection of your home to make sure they don't miss a single detail.
Compile and present a well-supported proof of loss to your insurance company.
Attend meetings with your insurance company's adjusters and negotiate the final claim settlement on your behalf.
Work diligently to get you the full amount you're due under your homeowners insurance policy.
Use our expertise to lift the hassle and headache of managing your hail damage insurance claim off your shoulders.
Our team of public adjusting experts has been helping homeowners to navigate insurance claims since 1941. We have offices located in Atlanta, Georgia; Charlotte, North Carolina; Fort Lauderdale and Melbourne, Florida; Baltimore and Rockville, Maryland; New York, New York; and Richmond and Virginia Beach, Virginia. Which means our team of public adjusters is nearby and ready to support you with your hail damage claim.
---
Who have we helped? 
After a horrific hail storm last summer, it was clear to me that my roof had been damaged. I was very much concerned with the hassle of filing a claim with the insurance company and dealing with them.

…[With the assistance of Goodman-Gable-Gould/Adjusters International] The entire process was calmer, nicer, and more professional than I had anticipated…
Jeffrey W. Ochsman
Homeowner
Our insurance claims experts have helped thousands of homeowners across all types of industries. We encourage you to look through our references and testimonials and to contact us for recommendation letters. An internal review showed that our clients felt we delivered what we promised and would work with us again—facts we are proud of. We welcome the opportunity to put you in touch with past clients so you can ask them yourself.
---
Resources
Listen to our podcast on "Hail Damage Can Create Difficult Insurance Claims" for tips from our experts:
For additional information, visit:
---
If you're suffering from a residential property damage claim, we can help! Call us at 800.858.3900 or fill out the form below: