Harvey Goodman Speaks about Complex Insurance Claims at Chesapeake RIMS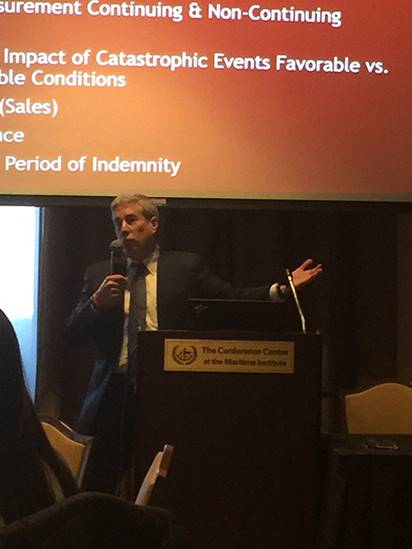 Harvey Goodman, SPPA, President and CEO of Goodman-Gable-Gould/Adjusters International (GGG/AI), spoke at the Chesapeake RIMS seminar at the Maritime Conference Center in Linthicum Heights, Maryland recently. The topic of Harvey's discussion was "The Interplay of Property Damage, Business Income & Extra Expense Coverage." His discussion follows the seminar's theme of "The Anatomy of a Complex Claim" and was met with an inspired response.
Harvey supervises and coordinates business operations for GGG/AI and is frequently asked to speak to a variety of groups regarding public adjusting. He has been the Engagement Partner for numerous significant property insurance claims during the last several decades. He is a Licensed Public Adjuster in 31 states and a graduate of the University of Maryland. Harvey is a member of organizations such as The National Association of Real Estate Investment Trusts, Risk and Insurance Management Society (RIMS), and The Economic Club of Washington DC.
For additional reading: